Design your own clothing line with StartYourLine
Art. It's a word that can be used to describe so many different things. For some, it's a passion. A way of living. For others, it's a form of expression, a way to communicate feelings and ideas. At StartYourLine, we believe that art is at the heart of fashion. We believe in the power of art. We believe in the power of expression. We believe in the power of you. No matter your passion, we use custom craftwork to help you express it, and showcase it to the world.
Our Pricing
Our Factories
You need it; we got it. And if we don't have it? Well, we'll make it. That's the StartYourLine guarantee. Our extensive network of factories and production facilities means we can manufacture just about anything, and quickly bring it to market. Whether you're looking for washed denim, women's bodysuits, or anything in between, we can help you get what you need, when you need it. Let us know what it is you're seeking, and we'll take care of the rest.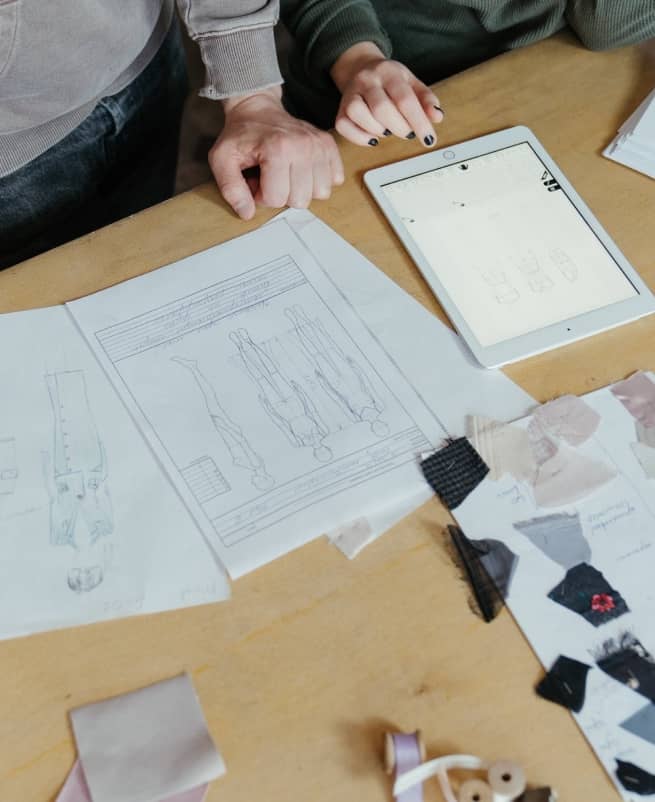 The beautiful planet we live on is important to us, and we know it's important to you too. That's why we only abide by the industry's highest standards for environmental responsibility. From our use of environmentally friendly dyes to ensuring that everyone in our supply chain is being paid fair and ethical wages, we take our commitment to the planet seriously. We're fully ASTM, ANSI, and ISO compliant, and we're always looking for ways to do more.
Our Process
Our production process is ethical and sustainable
Happy Customers First – We love seeing your ideas come to life, and we do everything we can to make sure you're happy with the final product. We know that when you're happy, we're happy.
Protect our Planet and People – We know apparel manufacturing is a sore subject when it comes to ethics. However, we take our responsibility to the planet and our people very seriously. All of our factories are fully ASTM, ANSI, and ISO compliant, and we work hard to make sure that everyone in our supply chain is being paid a fair wage.
Have Fun – Designing your own clothing line should be a fun and rewarding experience. We believe in having fun while we work, and making sure that at the end of the day, we can look back on our creations with zero regrets and pride.
A la carte and full package custom clothing line services are available. Whether you're a designer looking to outsource select parts of the production process, or an influencer who wants someone else to take care of everything, we can help. We provide services like fabric knitting, sourcing, dyeing, cutting, sewing, embellishing, and printing.
Our services include but are not limited to fabric knitting, sourcing, dying, cutting, sewing, embellishing, printing.
With over years of industry experience, we've tackled a wide range of products for our clients and are confident in executing any of your needs.
Sustainable production is important to us. We are alwys concious of the resouces we use and do everything in our power to help minimize resources, reduce waste and implement the most advanced process' in our facilities.
How do you start your own fashion line? We have all the answers.
Whether you're just starting out and have questions about how to start a clothing line, or you're already established and are looking for a manufacturer that can help you take your custom clothing line to the next level, we would love to hear from you. Drop us a line and let us know what you need. This is opportunity central, and you're in good company.
Contact Us